having a shit go of it this month.
... yep.
' ... and worse i may be yet: the worst
is not
so long as we can say "This is the worst".' - edgar
finished king lear last week. some run bad quotes.
'... to be worst,
the lowerst and most dejected thing of fortune,
stands still in esperance, lives not in fear:
the lamentable change is from the best,
the worst returns to laughter.' -edgar
just filtered for zoom:
the 'all in pre with queens' graph turned into the southern oracle from
the never ending story
somehow.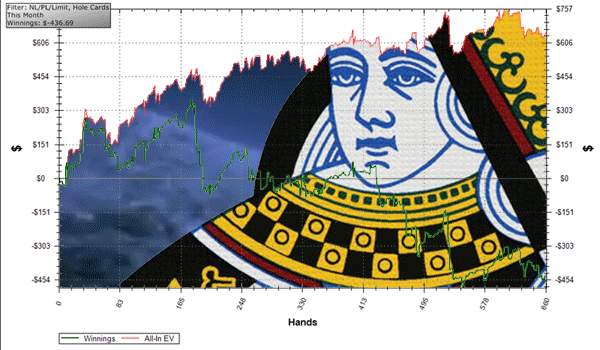 ~150k hands
~stuck ~3k